Personalize candidates' experience with Xobin's Direct Messaging
09/03/2023
Xobin launches "Direct Messaging to Candidates". This lets you directly communicate with your candidates from the dashboard once they finish their skill assessments. You can now send text messages and attachments and the platform enables the candidate to reply back either in texts, attachments, or even with a video response which is helpful in remote hiring where in-person interviews are a tedious process.
Xobin's new feature will help you in streamlining your recruitment process by interacting with candidates on the status of their application process, scheduling interviews, and giving them feedback.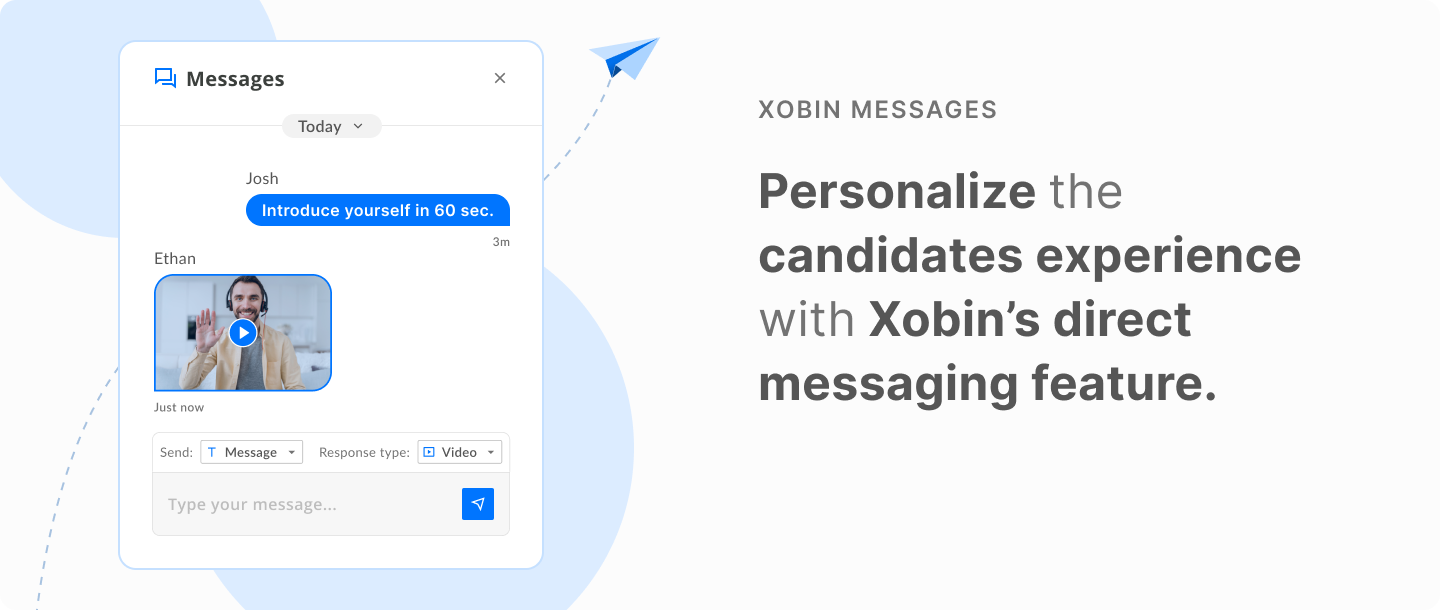 Send text messages to the candidates and keep them informed about their application progress and even send forms and attachments directly from Xobin's dashboard.
Receive replies from candidates either in the form of text messages, attachments, or even in the form of short videos.
Make remote hiring a hassle-free experience for the candidate as well as the recruiter.